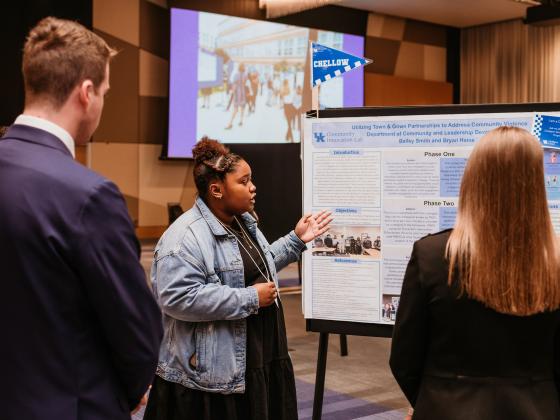 The Chellgren Center strives to enrich the student experience and raise aspirations of students at the University of Kentucky to help them achieve what is wildly possible. A leading priority is to help students unlock their potential through collaboration with campus partners and faculty to provide students with creative, thought-provoking, and fulfilling experiences. 
Student Fellows Program
The Chellgren Student Fellows Program is open to undergraduate students from all majors across UK. This program aims to create a collaborative learning community between students, faculty and staff to provide opportunities beyond the classroom including research, creative projects, or community service.
Financial Support
Don't let funding keep you from achieving your goals. The Chellgren Center provides opportunities for funding assistance (up to $500) for undergraduate students to assist with associated expenses for research and travel opportunities.
Learning Community
The Chellgren Center is excited to announce a Student Fellow Learning Community where a small group of Chellows will meet to read and discuss a book throughout each Fall semester. 
Fall 2023 book choice: Grey Bees by Andrey Kurkov