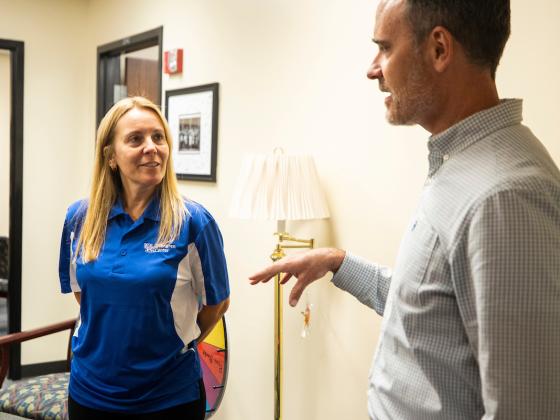 Use the links below to learn more about opportunities made available by the Chellgren Center for faculty members at the University of Kentucky to get involved in continuing student excellence.
Chellgren Endowed Professorship
Chellgren Center for Undergraduate Excellence endowment funds five new professorships that will be filled for a three-year, non-renewable term. The Chellgren Endowed Professorships are reserved for tenured UK faculty members who exhibit outstanding credentials as teachers and researchers with a deep interest in undergraduate excellence. 
APPLICATION - CLOSED
NEXT CALL FOR APPLICATIONS IN 2025
Faculty Fellows Program
The Chellgren Faculty Fellows program is open to all faculty members from any department and provides faculty with grants to engage in activities associated with student excellence. This program provides resources and support for faculty to design academic courses, research projects, and other forms of creative work.
REQUEST FOR PROPOSALS - OPEN
APPLY BY MARCH 12, 2023